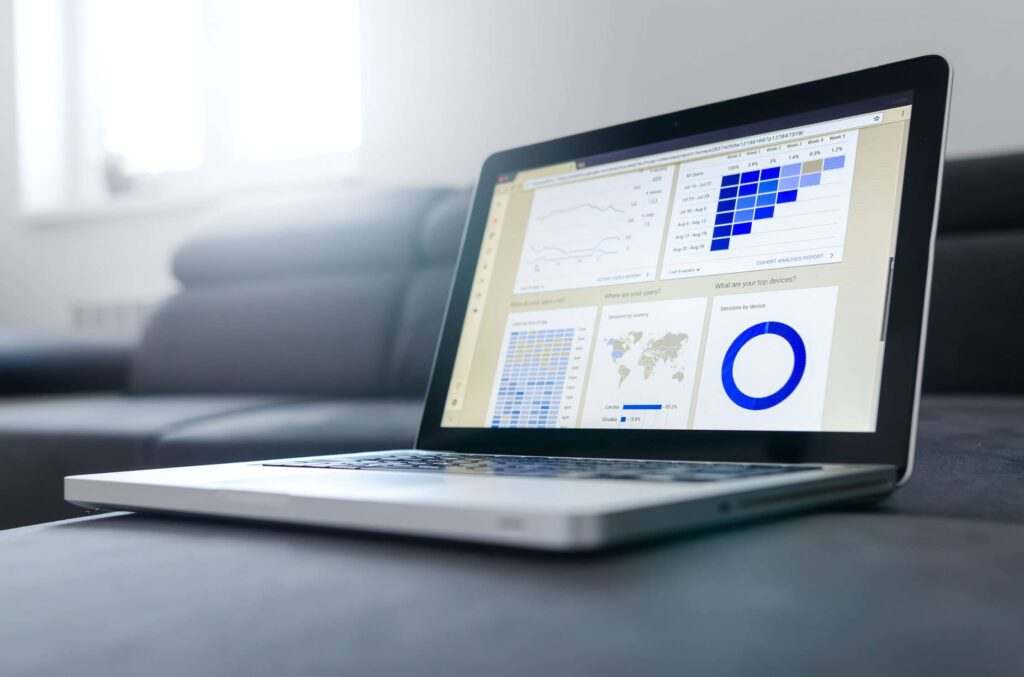 You started a company and all is going pretty well. So whenever you hear about business loans you wonder why would your company even need one, right? Well, despite the stigma that might come up when hearing about loans, let us help you in clearing up some of the misconceptions and show you why your company needs a business loan and how one can actually help you.
The reasons can vary and are a multitude in number, but it usually starts with the fact that for your company to run smoothly it has to run with capital. Did you know that 29% of small businesses fail because they run out of capital? If you're a small business owner we don't want you to be one of those 29%, so let us help you with the most 5 common reasons your company needs a business loan.
This way, you can also foresee what might come and how to better prepare for your business development goals, without having to worry for the cash flow.
To maintain your cash flow
It is very well known that for any small business the most challenging aspect is the cash flow. Especially if you're at the beginning of everything and have to deal with customers that don't pay for the services you provide on time.
Another situation where your cash flow can suffer is when new products on the way while you still have unsold inventory that needs to be moved for the new one to come. It's well known that the costs of a move like that can be expensive, especially if we factor in the other regular costs such as rent, a possible mortgage or staff wage.
A type of business loan that could help you with things like operational costs or staying afloat while profits aren't high is the short-term loan. While things balance out in the background, you can focus on bringing in new costumers. This way you can drive revenue, not having to worry about cash flow of your business, since it's being covered by the business loan.
To expand your business
This is the most common reason why business owners apply for business loans. Growth comes with a cost, and that cost is usually your 'old self'. Therefore in order to expand your small business, you have to 'pay a price'. So, the boom of your business and its continuous growth can help ensure that your profits stay on the same ascending line.
But to keep that ascending growth there are other costs you will need to spend money on such as increasing staff size or getting a new property for your business. Likewise marketing costs such as advertising to make your business even more well known.
Matter of fact is tour operational funds can only cover so much. Therefore in order to not use the money from the operational funds to cover your expenses, you do it with money you get from a business loan.
To grow your team
We've talked about expanding your business but how can that expansion happen if the team remains the same as when you first started your company?
Maybe in the beginning of your company, you are able to keep up with everything that entails running one: the bookkeeping, the customer service and some small marketing. But then again, as the sales grow, so do the customers' demands. At some point, you won't be able to do everything on your own and you'll start to wear down. Not just you, but your business as well. It'll be this domino effect that will end-up affecting the relationship with your customers, and that's something you don't want, as your business will suffer.
That is why if you had your doubts until now about why you should apply for a business loan when your business growth happens, here's the most important reason.
In order to keep the pace with your business' growth you need a team of talented individuals to help you run your business in such a way that it keeps up with its growth rhythm. More brains than one are always better.
But, to have the team you're looking for means increasing costs due to the hiring process. Then after you've hired your staff come the salaries costs.
So how can a business loan help you in this case? All those costs with hiring new people can be covered-up by a business loan. In the meantime, you can focus on improving your business processes and growing your business with the new team.
To buy more equipment
Another reason why business owners apply for a business loan is the need for more equipment. Once you've brought on more people to work in your business, you have to make sure they got the right gear to work with.
That's why when the growth happens you have to be prepared for all kind of equipment your business might need. Either it's an IT equipment (like new computers for your team), or machinery you need in your production, or any other tool for that matter that serves the purpose of your business, you need to have the money to buy all that.
An issue that might appear related to the equipment costs is that it can prove itself to be quite expensive, and this can interfere with your costs management. However, in certain cases running without that piece of equipment isn't an option. That's why your company needs a business loan.
It will help you manage the costs necessary for that piece, all while you still do your job offering your clients the best customer service.
Also, depending on the field your business operates, a business loan can prove itself very useful to keep your business up to date with the technological equipment that helps improve the interaction between your customers and the business.
You want to manage inventory
Another common reason business owners decide to take up a business loan is to manage their inventory. We spoke about it earlier at reason number one when we spoke about cash flow.
Like we talked back then, cash flow can be hurt whenever operations involving your inventory are in order.
Let's talk a bit more elaborately about why applying for a business loan can help you with your inventory.
It's already very well known for any business owner that one of the largest and most difficult expenses to manage (in almost every industry) is the one with the inventory. It's you who first has to do the investment in your inventory before your customer pays for what you have in it. So that's the issue right there: Offsetting the costs, while doing all that operation.
A continuous growth and having to restock of your inventory is necessary in order to keep up with the demands of your customer base. Or why not, provide them with diverse options so you can meet and even excel over your customer's expectations.
But to do that, you first have to invest in the products you bring to the table. Such costs can prove themselves to be even more difficult if, for example, you run a business that requires a seasonal inventory. This can very much end up hurting your cash flow.
That is why by getting a business loan can help you with the inventory costs. This way not only you can meet your customer's demands, but your cash flow won't be affected while you can continue to focus on the growth of your company.
Are you in need of a loan? At Empowerlend we can help you improve your business with various funding options.
Contact us and let's empower your business!